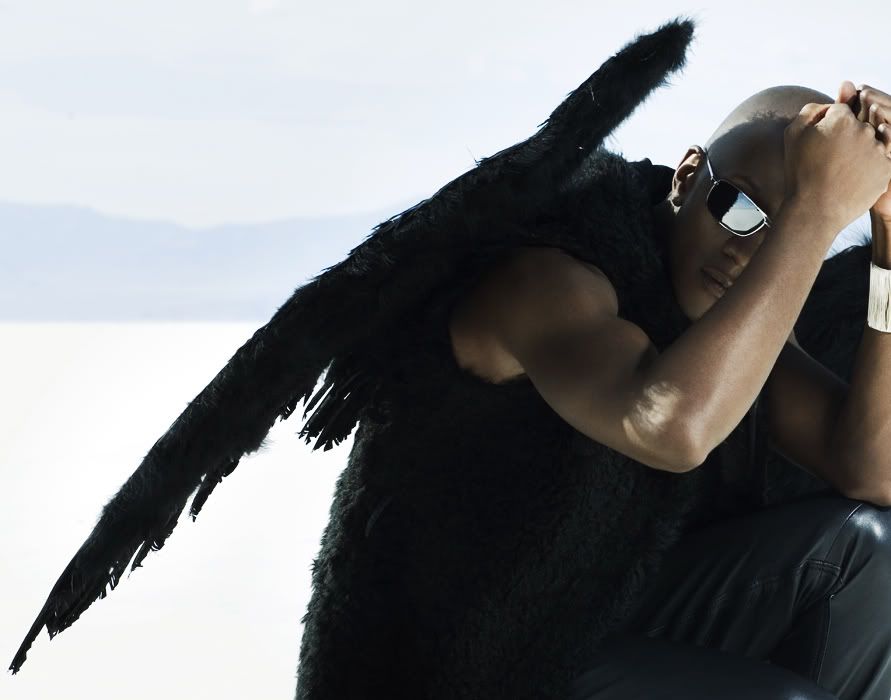 Fancy some tunes that can get you up on your feet and dance to until the break of dawn? Look no further, because newcomer Farrad is offering his heart-thumping, slightly electrifying music for the world to hear, and he's not going anywhere. If you've tuned in to MTV's Real World, Road Rules, or Keeping Up With The Kardashians, then you've probably come across some of his tracks. Having opened for the fabulous Lady GaGa at the Highland Ballroom, Farrad has been clearly infected by GaGa, as he is quite commanding on the stage with off-the-charts energy and the always effective clean choreography.
Farrad was generous enough to offer a free download (YES!) of five tracks from his debut album, The Time Is Now. He chose Pick Your Face Up Off The Floor (PYFUOTF) as his first single, which in my opinion is a much weaker track compared to The Way U Do, a sort-of old school record emanating back-in-the-day boy band vibes blended with rapping. Also, PYFUOTF is not as lyrically stable as Keep Your Head Up, which is a welcome change in pace, showing Farrad's versatility as he goes for a ballad, rather than his usual club anthems.
I've never been a fan of remixes, but Ron Kurti did an amazing job on PYFUOTF, and dare I say, it sounds better than the original. The rock remix of Misunderstood is also worthy of mention. It's an explosive track, dancey even with the infusion of electric guitars. So, if you're aching for a breath of fresh air but still want something to bop along to, I recommend Farrad and his decent enough debut effort.
Listen to:
The Way U Do
Keep Your Head Up
Pick Your Face Up Off The Floor
Get your

FREE

download here.
(includes Pick Your Face Up Off The Floor, the Ron Kurti remix, The Way U Do, the rock remix of Misunderstood, and Keep Your Head Up)
Farrad on
MySpace
.
on
Twitter
.
on
Facebook
.
The official website
.